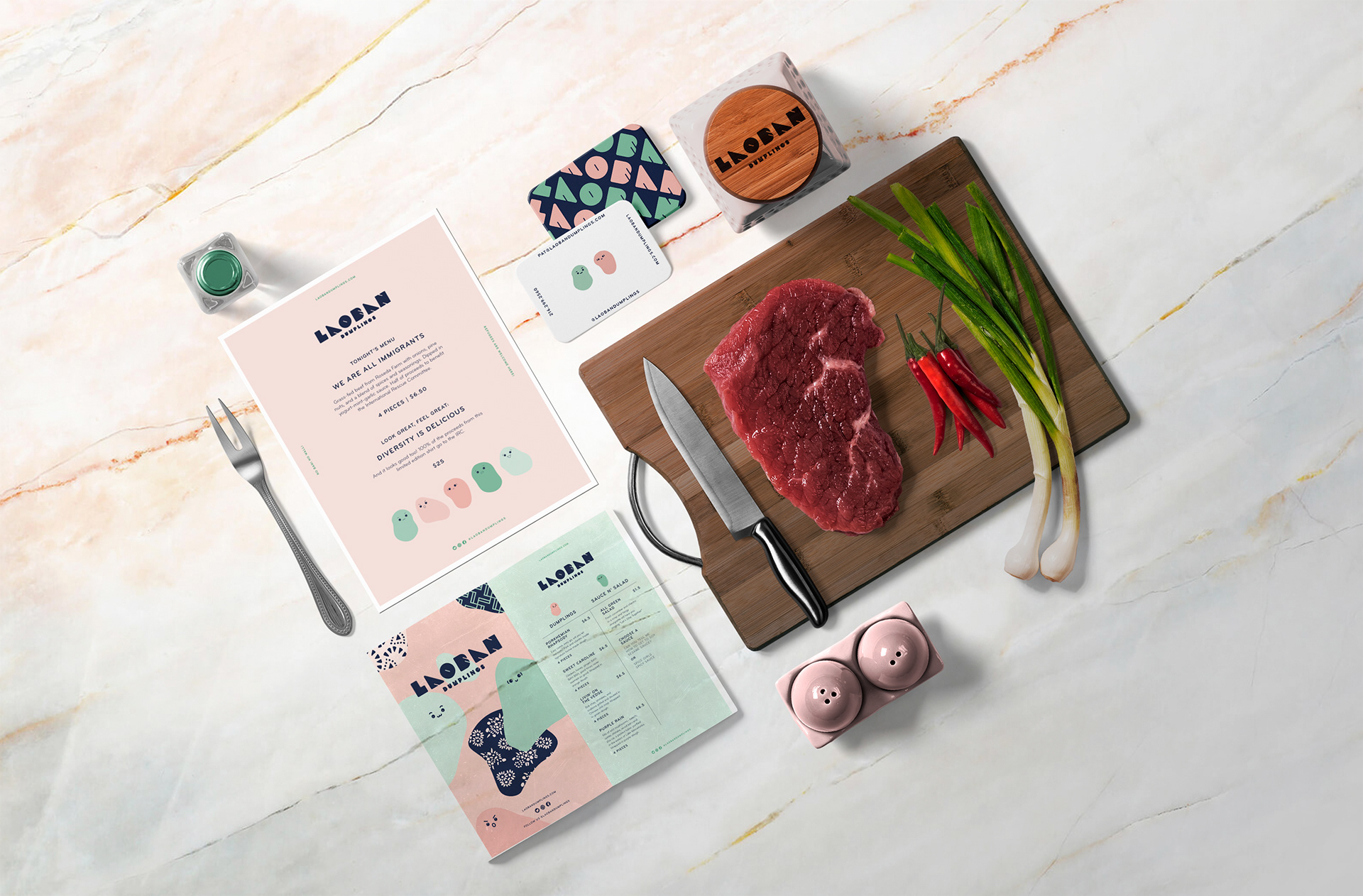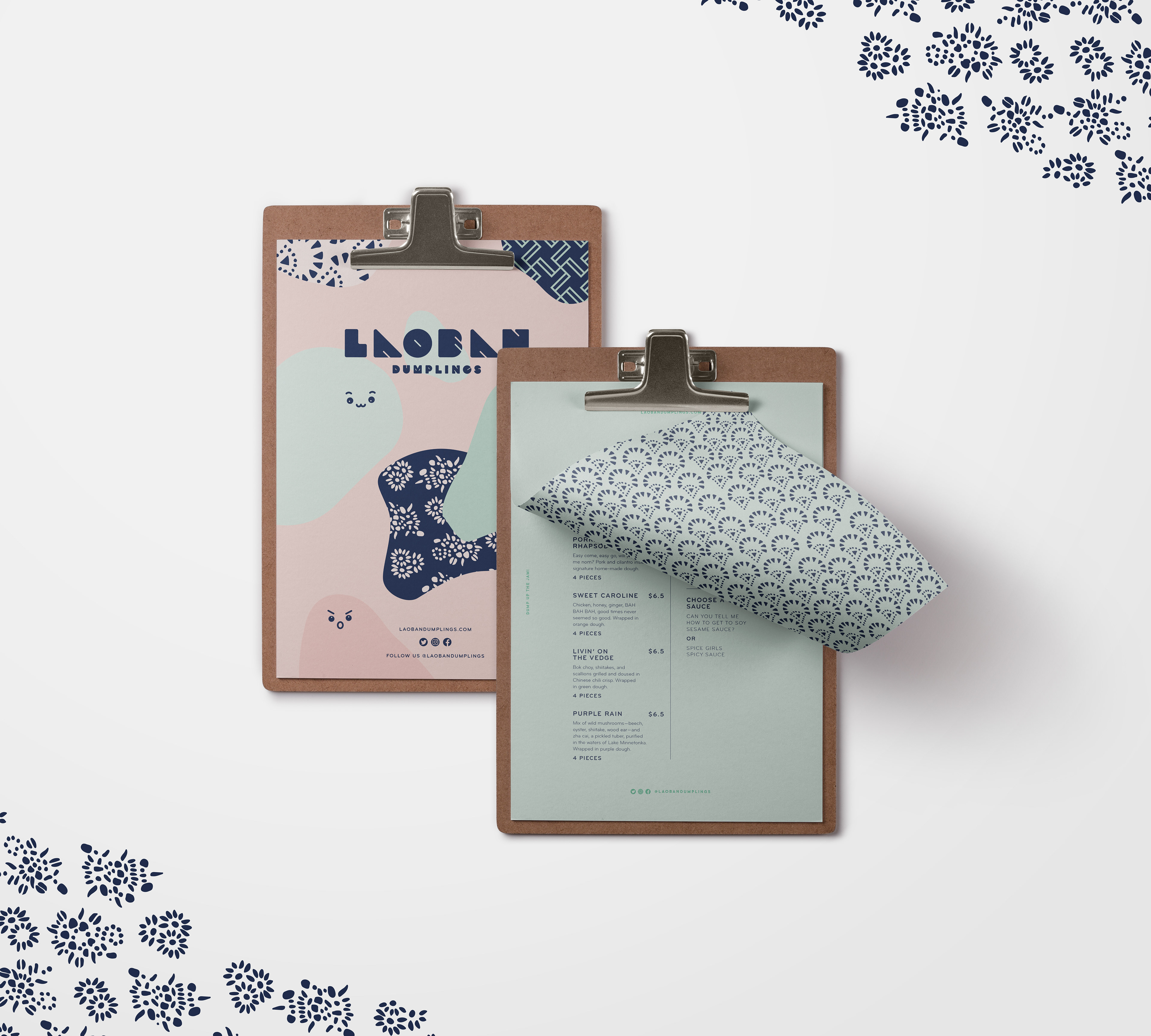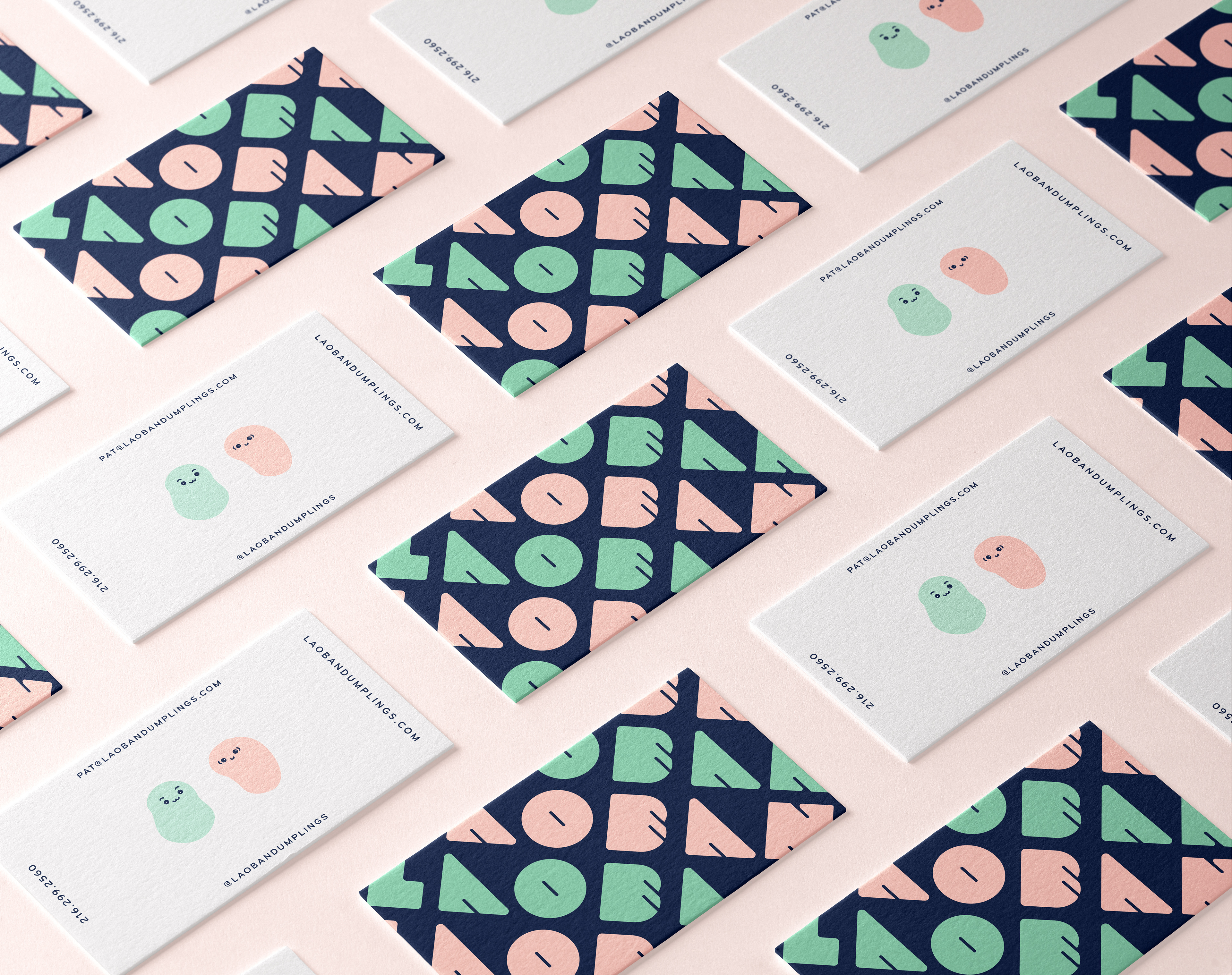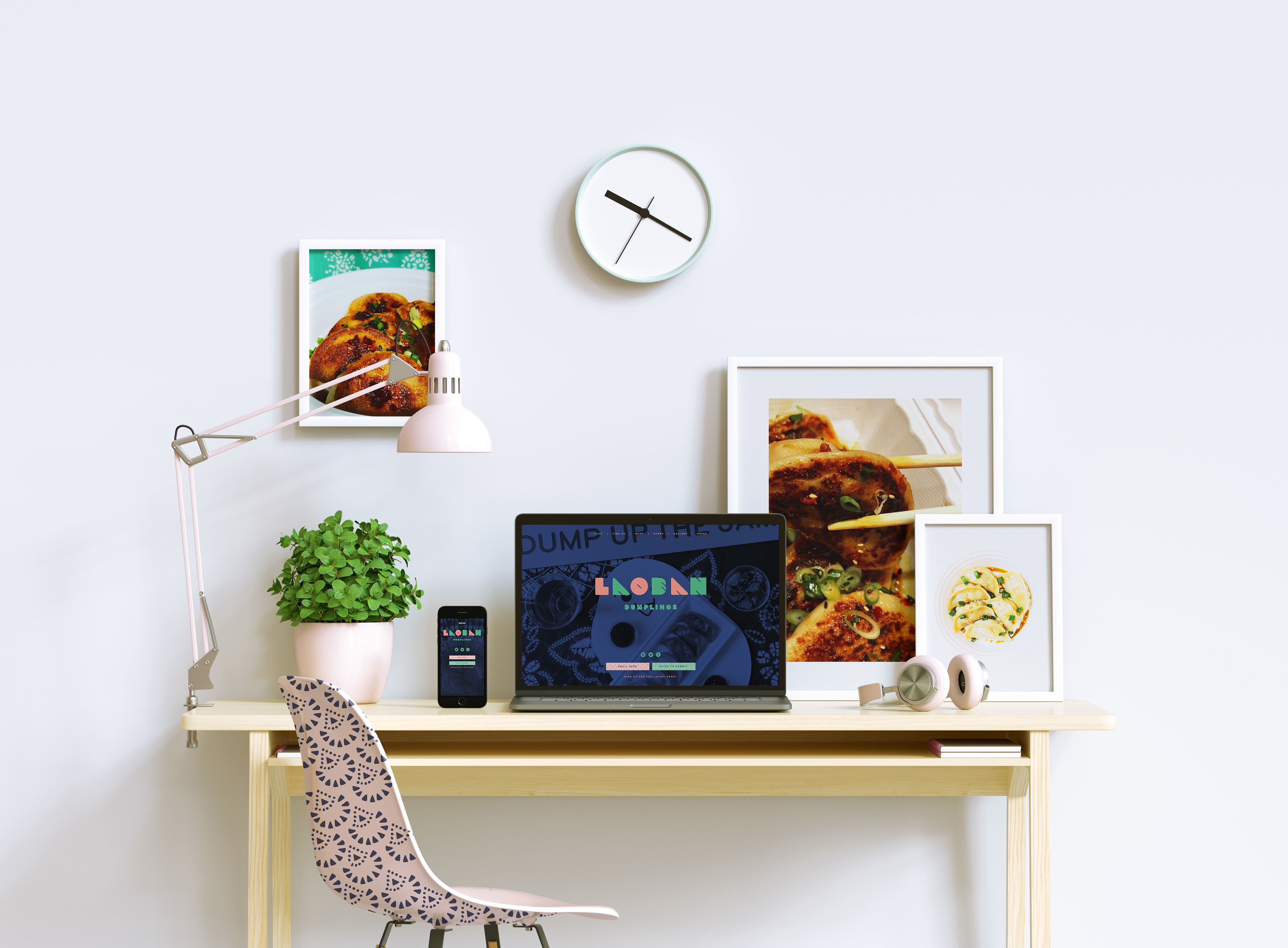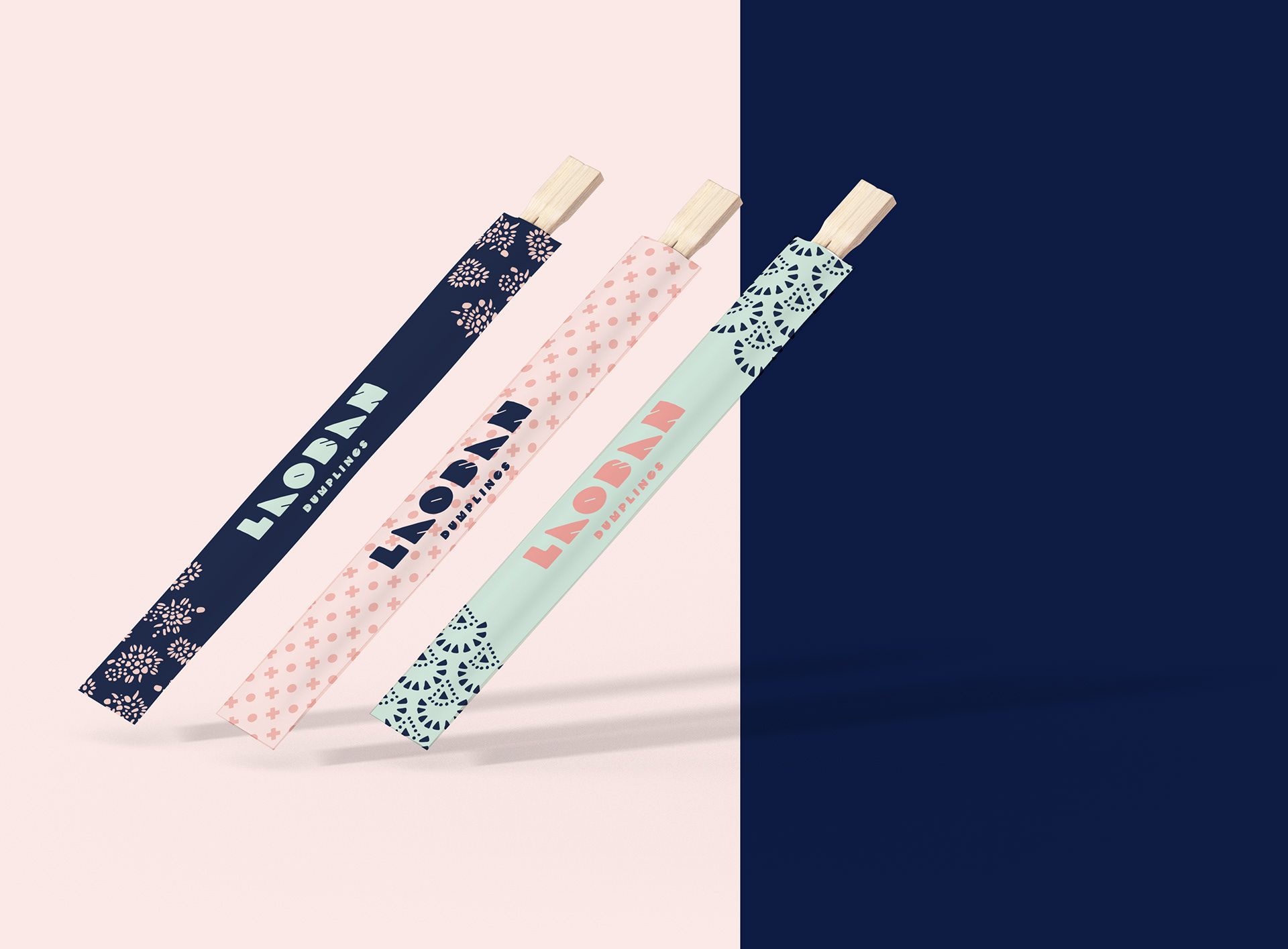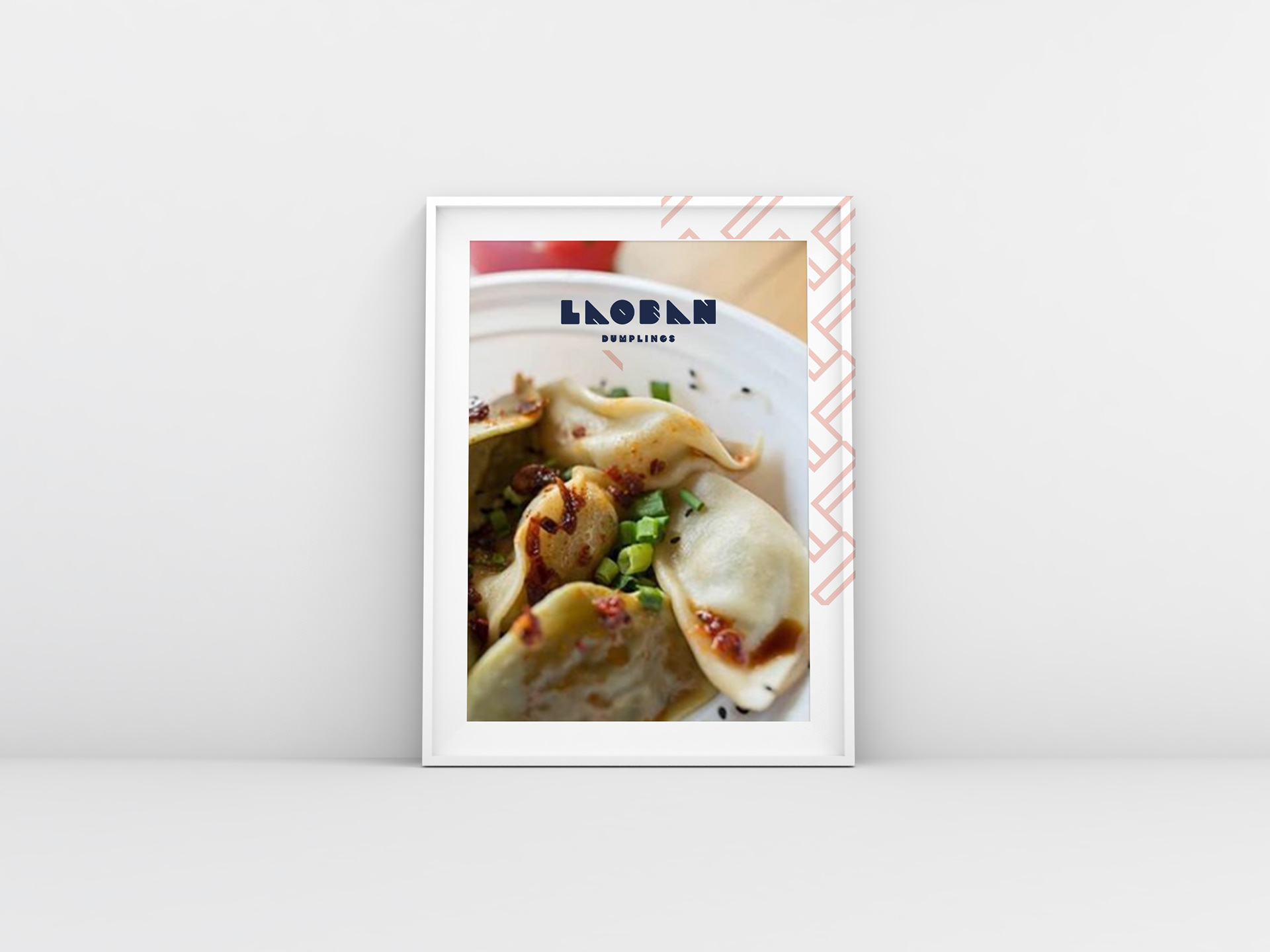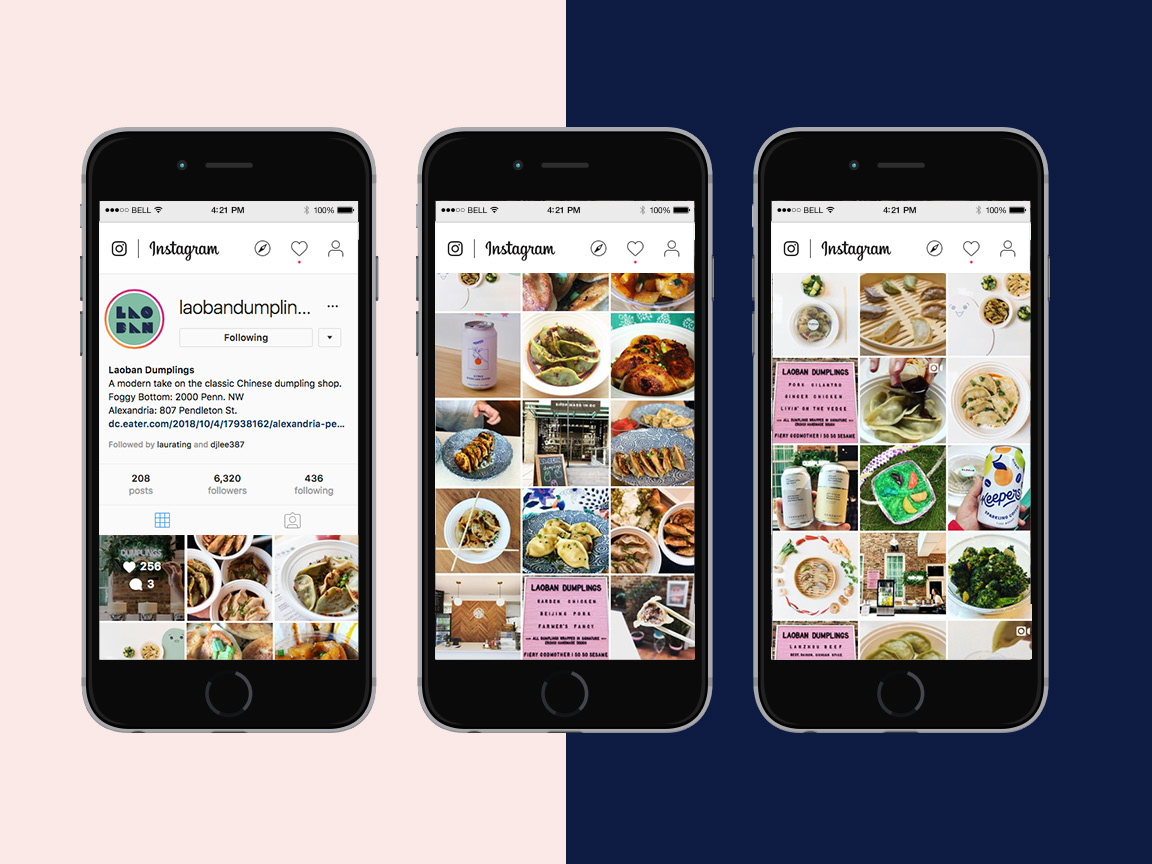 Laoban is a gourmet dumpling shop based in Washington D.C., co-founded by Patrick Coyne and his partner. They discovered dumplings while teaching 
English in China after college, whether it was between classes or for a night of casual revelry over beverages. Soon enough, visiting dumpling vendors became a staple. 
Laoban translates to "boss" in Chinese
, and Laoban Dumplings pays homage to the bosses of those dumpling shops. They took the traditional flavor of Chinese dumpling shops and have since incorporated new flavors and unusual combinations, all with a sense of whimsy and exploration for a more metropolitan palette.
The branding reflects this whimsical and playful mood, culling from patterns seen in Chinese porcelain as well as a pastel color palette based on jade green and soft pink, offset by the bold, rich navy blue seen in Asian ceramics. The brand is friendly and social-media friendly, as Laoban is a burgeoning fast-food vendor making it's mark on an urban, fast-paced city. 
Creative Director: Design Army, Pum Lefebure
Art Director / Lead Designer: Lillian Ling
Designer: Ryan Haskins